Hi, I'm a bureaucrat for the DuckTales Wiki!
Feel free to use my Message Wall to ask questions or bring up any issues. I'll be glad to help!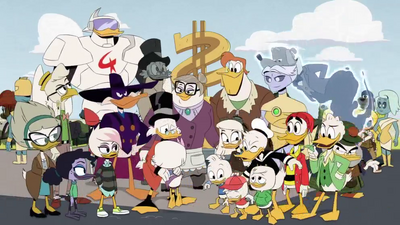 I am an avid reader of the Disney comics involving Donald Duck, Uncle Scrooge, Mickey Mouse, Goofy, and more from the duck/mouse universe. I have been reading these comics since I was very young and therefore has read a lot of Barks and Rosa Comics as well as several European stories.
Pages I have helped create
Characters:
Galleries:
Actors:
Locations:
Songs:
Vehicles:
Objects:
Other things:
Favorite Episodes
Season 1:
Season 2:
Season 3:
Favorite Characters:
Episode Promo Posters
Here is a collection of the episode promo posters made by the crew of the 2017 series that I have found and collected:
Characters I want to see in Ducktales 2017